For better water and a better working water softener
"Resin Rescue is like a service call in a bag for water softener cleaning"
Why is your Water Softener not working like it used to?
Water softening is an inexpensive method for improving a home's water quality and preventing costly plumbing repairs. Water softeners are low-maintenance and have a useful working life of 7 to 10 years before needing replacement. There are only two primary conditions that cause water softeners problems and result in inefficiency: Cation fouling by iron and manganese; or Organically fouling by organics such as sulphur, tannin or humic acids.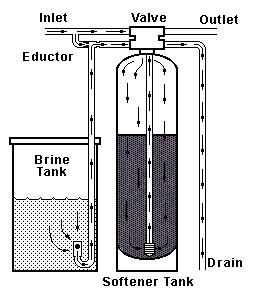 Resin Rescue is a water softener cleaner that implements a unique blend of environmentally friendly ingredients formulated to remove iron and organic compounds. The combination of the active ingredients removes the impurities and the surfactant allows those impurities to flow to drain, effectively cleaning the resin bed. Recommended for use every 4 to 6 months as a water softener resin cleaner. Simply add RR to the salt tank, wash in with extra water, watch it foam up, then manually regenerate the system. One package of Resin Rescue will treat one resin tank, up to 2 cubic feet. If you have a two tank system (two resin tanks like Kinetico or Fleck 9000) you need to add one bag per tank regeneration.
SPECIAL: BUY SIX GET ONE FREE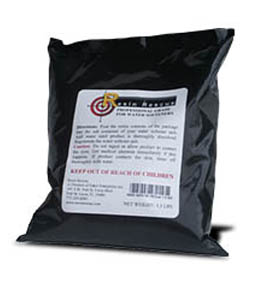 The Cleaning/Disinfection of Fouled ION Exchange Resin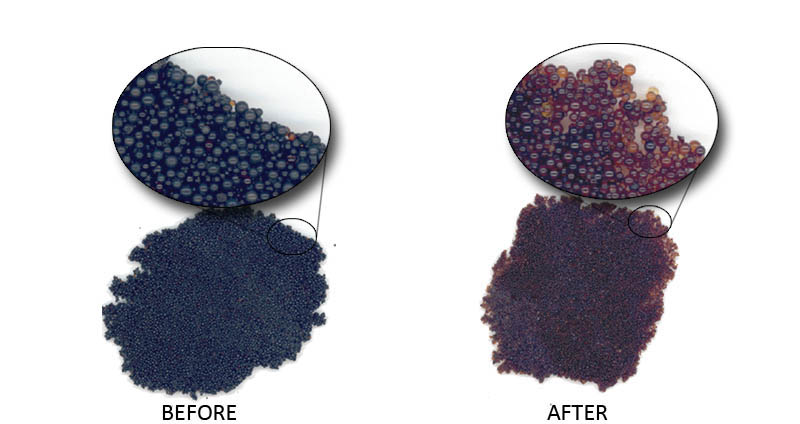 Over time Ion exchange resins can become polluted or contaminated with suspended solids, slime, bacteria, and numerous organic or microbiological matter. Precipitations can occur as a result of pH changes, and/or concentrations of relatively insoluble salts. Adsorption or ion exchange of other species is not easily removed by normal regeneration procedures and can cause gradual performance losses due to accumulation and fouling of the resin sites. Iron and organic build up on the ion exchange resin is the most common type of fouling.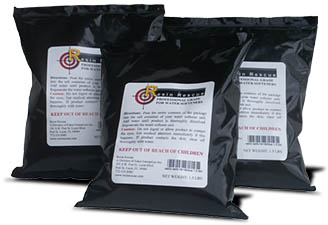 BUY SIX GET ONE FREE
Prevention Measure
Regular cleaning treatments can prevent accumulation and severity of fouling conditions, which will extend the resin life appreciably. The importance of regular cleaning operations cannot be overestimated or overstated. Resin Rescue is formulated to penetrate into the pores of the resin to loosen and wash away built up impurities. This process keeps the softener components and control valve clean. Your water has NO HARSH SMELL, now or later, like you may find with CRC or other citric based resin cleaners.
RESIN RESCUE IS A WATER CONDITIONER RESIN CLEANER
For better water and a better working water softener Resin Rescue is like a service call in a bag for water softener cleaning.
Do you need new water filter? Go HERE.
THAT WATER PLACE

Installation of Pumps and Pressure Tanks